Product placement in films is nothing new but it has become a lucrative source of income for production companies. A recent use of backpacks in Indiana Jones and the Dial of Destiny highlights the intellectual property issues at play, with the inclusion of trade mark bearing goods not being as straightforward as perhaps first thought.

Product placement has existed in films since 1896 when sunlight soap was used as a detergent in Washing Days in Switzerland. Since then the opportunity to feature products in a film has grown exponentially and many film franchises such as James Bond, Fast and Furious and Jurassic Park have all made use of product placements. It is unique exposure for brands and an opportunity for production companies to cover significant portions of their budgets.

What is product placement?
Is any product used in a film product placement? What about cars in the background of shots? Or the shoes an extra is wearing? Well, product placement differs from an endorsement because to be classed as such, it must be seamlessly woven into the narrative of the film, television, or even book.

It is important to note: sponsorship differs from product placement, as sponsored products do not form part of the plot narrative.

What are the different types of product placement?
1. Plot placement – this is where the product or brand becomes central to the story – Jumanji may be a good example of this.
2. Script placement – where a character mentions a brand or trade mark.
3. Screen placement – this is perhaps the best known type of product placement. It takes place when a product featuring a trade mark appears on the screen.
4. Corporate product placement – this is where the corporate entity features in the film, but no specific product is used or mentioned.

Indiana Jones and the curse of the backpack with no logo.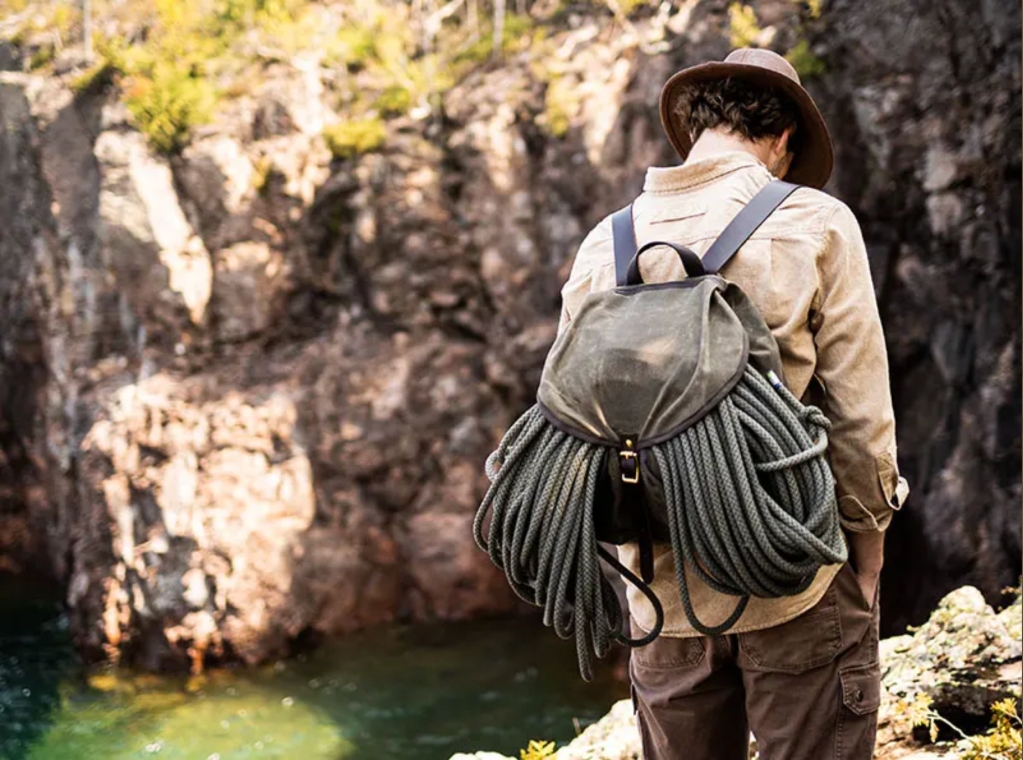 Image from https://frostriver.com/pages/carry-the-legacy

The definition of product placement in the EU is:
"Any form of audiovisual commercial communication consisting of the inclusion of, or reference to, a product, a service or the trade mark thereof so that it is featured within a programme or a user-generated video in return for payment or for similar consideration."

Whereas sponsorship in the EU is considered to be:
"Any contribution made by public or private undertakings or natural persons not engaged in providing audiovisual media services or video-sharing platform services or in producing audiovisual works to the financing of audiovisual media services, video-sharing platform services, user-generated videos or programmes with a view to promoting their name, trade mark, image, activities or products."

Notable examples of product placement over the years:
James Bond famously departed, momentarily from the vodka martini, to drink a Heineken in Skyfall. This product placement was reportedly worth $45 million. In fact Bond has often been associated with product placement, preferring (particularly in recent times) the Aston Martin car and Omega watch, when initially (in Goldfinger) he spoke of driving a Bentley and certainly wore a Rolex at one point in time. The Brosnan films also saw Bond drive a few BMWs.

Jurassic World reportedly included a number of product placements even without paying for them with a number of the retail concessions in the theme park belonging to big brands such as Samsung. This was reportedly stated that to add realism they needed to include real world brands in the park as that is what it would look like if the park were real.

Forrest Gump saw Forrest being gifted a pair of Nike Cortez running shoes, designed by Bill Bowerman. The phrase 'run Forrest run' may not immediately bring Nike to mind, but can you imagine Forrest lacing up another brand to run across the country? Similarly, in Back to the Future, Marty McFly laces up a pair of futuristic Nikes with self fastening laces. The Hyperdunk, which was available in 2008 in the film, was made in the real world, with Michael J Fox being sent a pair. It may be hard to get a pair of Hyperdunks, with only 1000 being produced, but the Cortez is still available today.

Jerry Maguire x Reebok – the scene featuring Reebok was cut from the final version of the film, despite Reebok investing over $1.5 million. Reebok brought an action against the production company and settled out of court.
Product placement can account for up to 25% of the films budget which can mean the differences between a sequel and straight to video.

Use of trade marks without permission
But what about use of products without permission from the rights holders in the trade marks and trade mark exhaustion? The rules differ depending on jurisdiction, but there are similarities between USA, UK and Europe.

Incidental use
There is protection for film makers against infringing trade marks when the use of the relevant mark is only incidental.

A key consideration here is if the use is sufficient to make a viewer consider that there is a commercial relationship between the parties. A marvel hero driving an Audi may make you think that Audi paid for the placement (think Ironman) whereas, the parked car in the background featuring it's logo is unlikely to have the same effect.

Indiana Jones is perhaps best know for sporting a fedora (created by Herbert Johnson for the first three films), leather jacket and whip, but it is a backpack worn by the hero in the most recent film, Indiana Jones and the Dial of Destiny, that has raised IP issues.Backpacks which were used in the film, made by Frost River, the well known USA outdoors manufacturer, had their labels removed before use. Indiana Jones, played by Harrison Ford carries the 'Geologist' backpack and Helena Shaw, played by the incredible Phoebe Waller-Bridge, sports the 'Simple Book Pack'. Both bags (and most of the Frost River luggage range) are in the style of classic canvas bag and satchels, with modern twists. Frost River has taken its expertise in Canoe bags, which traditionally are required for being hauled over distances which cannot be navigated on the water – known as a portage – and put these features into a variety of outdoor goods, including backpacks.

The result is traditional, hard wearing products which suit an intrepid archeologist.Frost River raised two issues relating to the use of its packs in Indiana Jones, firstly that they were used without permission and had their labels removed. Secondly, and perhaps more importantly, they appear to have been used in marketing material used by a competitor for an Indiana Jones tie in and competition.

As noted above, Frost River may struggle in any claim of trade mark infringement in respect of the use of its packs in the film. This is likely to be considered nominal use and protected (in the USA) in free speech. Similar protection exists in the UK and EU.

The more interesting point relates to the use in marketing material by a competition. We can assume that, due to the commercial tie in, the competitor obtained a licence to use footage from the film to promote its own product and competition. But, importantly, it does not appeared to have obtained a licence from Frost River. With the trade marks removed from the products in question, Frost River will likely have to rely on reverse passing off in order to bring a claim. This is where a business uses the good of another business in order to promote its products.

Reverse Passing Off
Reverse passing off is where one business wrongfully represents another's goods as their own and in doing so takes credit for those goods. Cases of reverse passing off (sometimes call inverse passing off) are rare in English law (but not quite folklore). In a UK case, a conservatory builder used photographs of a competitors conservatories (who also used to be a previous employer) as examples of his work. In this situation a claim in passing off was not ruled out. The matter involving backpacks would appear to be similar on the facts: one business using the products of another to promote its own.

Trade mark exhaustion
The removal of labels from goods will usually be permitted provided the good have been purchased (or have reached their "economic value"). This means that the production crew removing the branding for the film may be able to claim that the TM rights were exhausted once the bags were purchased for the production. Whether the fact that the bags were also used to promote another brand is another matter.

What will transpire in this case is hard to predict. The video in question has been taken down by the competitor website and Frost River will have to set out the damage it has suffered.

info@brandsmiths.co.uk